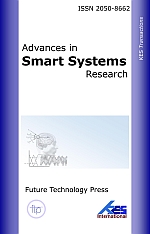 The Advances in Smart Systems Research (ASSR) Journal provides an online open-access route for publication by those that wish to disseminate new results of ongoing research projects in the area of applied intelligent systems.
The Journal publishes proceedings of KES International conferences, symposia and work-in-progress workshops. All papers are peer reviewed to a level appropriate to the event.
The Journal is published online and is completely open access, providing excellent visibility. No fees are payable to read and download the papers, and no password is necessary to do this.